Studio Prodigy was formed by Ryan Hewitt and Hanson Hsu with the intent to replace the fading apprenticeship opportunities in the recording industry with exciting, concentrated lessons from the best in the business. Having been mentored themselves at top studios in New York and Los Angeles and wanting to share that experience with a younger generation who was missing out on this hands-on process, Hewitt and Hsu got together to start a series of master class workshops that would provide engineers, mixers, producers and musicians an opportunity to learn interactively from highly respected audio practitioners.
Our seminars take place in some of the most legendary studios in Los Angeles and include Capitol Studios, East-West Studios (formerly Cello Recording and once a part of United Western Recording) and Universal Mastering Studios. They are an opportunity to go to work and get one's hands dirty with the mentors in the places that they do their dirty work. While this cuts out some of the vacation plans of some, our attendees get to see how a session is run from start to finish, from setting up the mics to printing a mix, at the hands of an old-school engineer who revels in getting the job done, and showing a younger generation how to use their ears.
Finding yourself in Los Angeles, the center of the world of recording, amongst a studio full of other professionals, creates opportunities beyond the social, and working relationships have sprung from worlds colliding at Studio Prodigy sessions. Our famous Gear and Beer Fest following the session is a great time, and often turns into story hour with the session's mentor. It's also a great opportunity to spend time with representatives from our sponsors, many of whom give discounts on their gear to participants and donate products to be given away over the course of the seminar.
---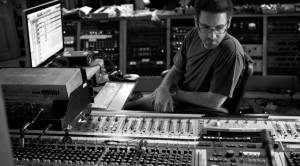 Ryan Hewitt is a Grammy Award-winning recording engineer, mixer and producer based in Los Angeles, California. He began his musical career taking up drums and piano in the third grade, and set up his first primitive 4-track studio at age 10. His interest in recording prompted his father, remote recording engineer David Hewitt, to take him on the road, helping out with the recording of many legendary artists.
After receiving a degree in Electrical Engineering from Tufts University, Ryan moved to New York City to take a runner gig at Sony Music Studios. Once there, he quickly moved up the ranks by constantly striving to broaden his knowledge in all things recording. A chance engineering gig he took over a holiday weekend literally turned into a promotion the next day when he was "discovered" by a client in the course of the session.
Moving to Los Angeles in 2000, Ryan soon hooked up with producers Rick Rubin and the late Jerry Finn, and his career as an engineer and mixer began to take off with tutelage from two of the most experienced producers in rock. Jerry gave Ryan his first shot at a major label mix on blink 182's critically acclaimed self-titled record, and Rick's infamous "mix-off" process yielded Ryan the mix gig on the Red Hot Chili Peppers' Grammy-winning album "Stadium Arcadium" ahead of some incredible competition.
Cut to the present, and Ryan continues to work with Rick on a variety of projects including Angus and Julia Stone, Lady Gaga and four Avett Brothers records. Other recent projects include mixes for needtobreathe, Dan Wilson, Romeo Testa, and Harry Connick, Jr, and production for Flogging Molly, Whitey Morgan and Jonathan Tyler.
---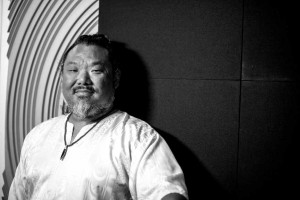 Hanson Hsu graduated from Binghamton University with a bachelor's in "Creative Sound Technology". The self-authored Bachelor of Arts degree encompassed five disciplines including Music, Theatre, Film, Psychology and Physics. The genetic code underlying this course of study evolved into the diverse portfolio of services that are at the core of Delta H Design Inc.
Hsu moved to Los Angeles and worked as a freelance live sound engineer after working at Cornell University's Schwartz Center for the Performing Arts as a junior faculty member specializing in sound and lighting. Intrigued with the recording industry, he took a staff position at Westlake Audio Studios in Hollywood became Chief Engineer before moving on after seven years with the firm. Immersing himself in the world of film and television at Sony Pictures Entertainment, he did post-production audio for more than 25 films before leaving to start DHDI.
Thus began Hsu's tenure as a full time acoustician and designer. Rising to meet the demands of a discerning clientele, DHDI quickly grew to offer a variety of services including design for architecture, interiors, furniture and technology. During this period, Hsu invented ZR Acoustics® [Zero Reflection Acoustics], in response to the near-insurmountable challenge presented by the late great Mike Shipley for a new studio design "…that was filled with light, could fit in any room but sounds like a world class studio."
Inspired by nature, Japanese and African art, Gaudi, Calatrava and music in its entirety, Hsu's drive to create originates from a deep love for the aesthetic, an incessant curiosity and insatiable thirst for knowledge and beauty.
While continuing research in quantum acoustics and the relationships between evolutionary biology and acoustics, Hsu is developing alternative composite structural materials for use in architecture and construction.