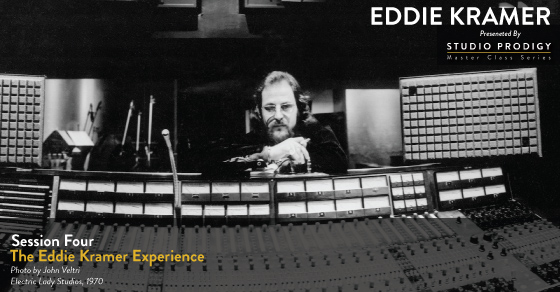 The Studio Prodigy Master Class Series continues with Session Four:  Eddie Kramer: The Eddie Kramer Experience on June 21 and 22 at East West Studios' famed Studio One. This is a two-day advanced class encompassing recording techniques on day one and mixing techniques on day two, along with special presentations from our sponsors throughout the event.
Who else on the planet has worked with the likes of Jimi Hendrix, Led Zeppelin, the Rolling Stones and the Beatles?  For over five decades, Eddie Kramer has painted the rock landscape with his aural and visual brush, working with some of the biggest names in rock.  He has not only produced and engineered music for these legendary artists that continue to influence countless musicians and producers of today, but he has also set universal standards for rock production techniques, making Kramer a true innovator. Easily outpacing younger producers and engineers, Eddie continues to work as producer, engineer, author, software developer, hardware developer and manufacturer, lecturer and studio designer.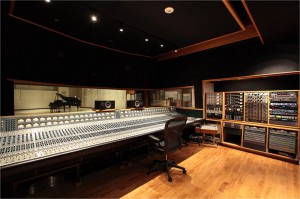 Saturday begins with an overview of Eddie's recording setup in East / West Studio One, which features a gigantic 80-input Neve 8078, a ton of great outboard gear and a phenomenal microphone selection.  Through the course of the day, we will record a complete song with a band that Eddie has taken under his wing.  In the process, Kramer will show you everything he does to capture a rock performance, from micing techniques to production ideas to mentoring the band and getting the best performances out of them.
Sunday's session will start with wrapping up overdubs and continue with mixing the track.  Once again, Eddie will walk you through his mix process, answering questions and demonstrating how he thinks about and feels a mix.  At the end of the day, Studio Prodigy hosts a Gear and Beer fest in the stunning outdoor lounge area of East West Studios. Here you will be able to check out the gear on offer from our sponsors, and hang with Eddie as he relates stories from his lengthy career of making seminal rock records.
ABOUT THE SPEAKER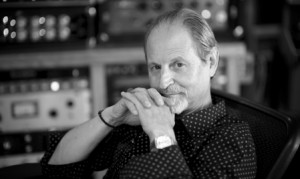 Eddie Kramer, simply put, is one of the most iconic names in recording history. He has worked with nearly every band that is relevant in rock, spanning the decades and their stylistic changes. From the early days of Led Zeppelin, the Rolling Stones, Joe Cocker and Vanilla Fudge in the 60s, to Carly Simon, David Bowie and Peter Frampton in the 70s. From Kiss, Twisted Sister and Anthrax in the 80s, to the incredible Jimi Hendrix tribute records and re-masters of the 90s to the new talent that he is developing in the 21st century, Eddie is one of the hardest working engineers in the business.
In addition to keeping a busy production schedule, Kramer is an author, designer, photographer, software developer and frequent lecturer. The common thread that ties all of these roles together is the passion with which he tackles them. Check out the links to see his work in all these different realms.
http://www.eddie-kramer.com/
http://eddiekramerarchives.com/
http://www.f-pedals.com/
https://www.facebook.com/EddieKramerProducer
https://twitter.com/EdKramerTweets
---
Tickets for Studio Prodigy | Session Four | The Eddie Kramer Experience are priced at $1500 for the weekend, and include lunch and dinner at the studio.
Please be aware that this is an ADVANCED CLASS and that you must apply for a spot in the studio prior to purchasing a ticket.  Kindly send an email to tickets@studioprodigymcs.com with a link to your discography.  Once potential attendees are vetted, you will receive a code to purchase a ticket on this site.
Please note that tickets are non-refundable and non-transferrable.  Accommodations and travel to LA are the responsibility of the ticket holder, though we are happy to make local recommendations.  There are several hotel options within walking distance or a short cab ride of the studio.