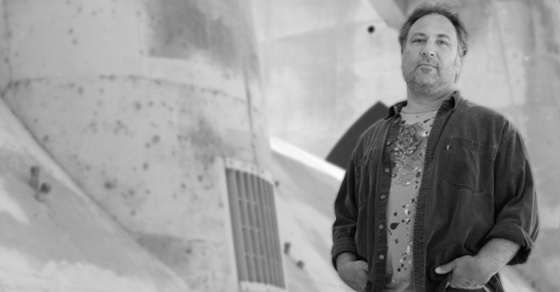 Multi Platinum and 2 time Grammy-winning producer / mixer / engineer Ross Hogarth has been working in the music industry for over three decades. Growing up in New York City during the influential punk scene of the 70's, Ross began his musical career as a guitarist/singer/songwriter, playing in the wild downtown New York clubs.
With good fortune paving his way to California, he had the rare opportunity to hook up with both the San Francisco Bay area's exploding New Wave music scene and Southern Cal's seminal rock scene. Natural evolution took him from road gigs with Jackson Browne, David Lindley, Bonnie Raitt and Fleetwood Mac, doing production and sound, into the respected world class producer, mixer, and recording engineer he is today.
Ross' wide varied experience and taste has opened up all creative doors and usual and unusual possibilities. He's never allowed himself to be pigeonholed or trapped in any one musical genre. His studio work runs the gamut from the heavy metal insanity of Motley Crue to the 1998 Grammywinning Keb' Mo' release Slow Down, winning best Contemporary Blues of that year. Some of his multiplatinum work includes Hall and Oates, John Mellencamp, John Fogerty, Jewel, The Jonas Brothers, Miley Cyrus, and REM.
In 2007 Ross won his 2nd Grammy, Best Reggae Record of the Year, for his production, mix and engineering work on Ziggy Marley's Love Is My Religion.
2012 brought the release of "A Different Kind of Truth", the new record from Van Halen, first with David Lee Roth since 1984 and the first in 16 years, co-produced, engineered and mixed by Ross.
Ross continues to produce, engineer and mix in every style of music and enjoys the challenges being faced by all of us in today's music business paradigm.
He loves the opportunity to work with any artist that is committed to their music, following the muse and making a difference.
Ross also moderates the Whatever Works forum.
His personal website is: www.hoaxproductions.com